6/19/2009
Acer has launched a new line of smartphones in India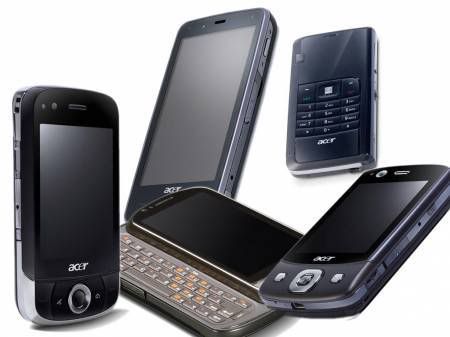 "As the world's number one in the Netbook market, and ranked second in the Notebook market globally, Acer has become a strong player in the mobile segment, continuing to offer our customers compelling solutions to their mobile requirements. This official launch in India marks the first step of our Smart Handheld Business Group in one of the world's largest and fastest growing mobile market. Acer's new handhelds are in sync with the company's history of innovation and commitment towards bringing quality products to life. The Acer's handheld symbolizes our pioneering technological advancement and continued focus on R&D, and these would prove to be a revolutionary product in enhancing the mobile user experience." said Aymar de Lencquesaing, Senior Corporate VP, Acer Inc & President, Smart Handheld Business Group.

The handhelds are designed to cater to those looking for business functionalities and infotainment in one device.

The DX900 offers a dual-SIM function while the DX650 festures a dual-face design, featuring a touch screen on one side and finger-friendly keypad on the other. Acer is touting the X960 as the quintessential all-purpose performer.

The F900 and M900 have been developed for web browsing on the go. The F900 has touch keypad while the M900 has an embedded biometric fingerprint sensor to secure the device.

Acer also unveiled four other models at the launch.