6/19/2009
While there are dozens of online services and software tools out there that help you download videos from YouTube for offline watching, you don't need their help anymore for downloading your own videos from YouTube.
That's because Google now allows all video publishers to export their own video clips out of YouTube in MPEG-4 (MP4) format - you can directly play these downloaded in iPod or other video players without conversion.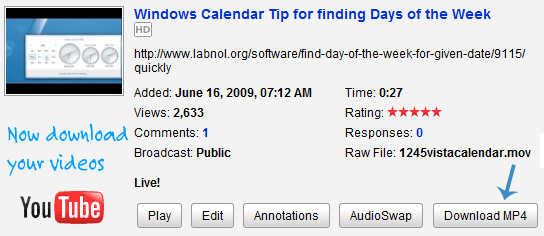 To download any of your own videos from YouTube, go to My Videos -> Uploaded Videos and look for the "Download as MP4" button next to your video clips as shown in the above screenshot.
This is useful for offline backup of your video or even if you are planning to copy (or even move) videos from YouTube to another video hosting service but don't have access to the source video files.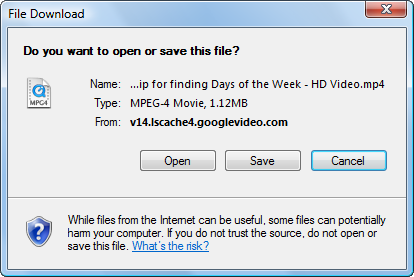 The only downside is that these video clips have a 480×270 resolution so they won't match the quality of your original 720p HD videos.