6/22/2009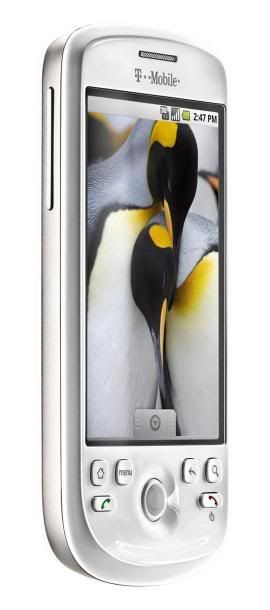 T-Mobile has launched its new Google Android Smartphone called myTouch which'll be available at a price of $200. The pre-orders will start from July 8.

The myTouch is produced and manufactured by HTC and has the same hardware as the HTC Magic (or Google Ion)

It is said to be thinner than the G1 (The first Android Phone launched by T-Mobile) and features a large 3.2-inch touch screen with a resolution of 320 x480 pixels and no physical keyboard. The phone has network support for 3G and Wi-Fi.

myTouch comes with 512 Megabytes of internal memory and supports microSD for external storage. The device will ship with a 4GB microSD card, but customers can add more storage if they wish.

The myTouch is entering the market at a time when the smartphone market is heating up. Every smartphone major has launched its latest model. Three other smartphones makers have already started selling new, improved phones this summer. Palm's much anticipated Pre was introduced on Sprint Nextel's network two weeks ago. Nokia followed with its U.S. debut of the touch-screen smartphone N97, And Apple started selling its faster and memory-enhanced iPhone 3G S on Friday.

The battle for the smartphone customer could get bloody Even though Apple's iPhone 3G S offered only a modest hardware upgrade, it still flew off the shelves the first weekend it was on the market. Analysts said earlier they had expected Apple to sell 500,000 iPhone 3G S devices during the weekend, and it's likely that the company easily exceeded these expectations.

So, it'll be interesting to see how myTouch manages to tackle the competetion!