7/12/2009
Disadvantages of Modern Day PCs
Clunky & Difficult to maintain
Slow to Startup
Prone to Crashing – Which wipes out precious Files & Photos
Vulnerable to Virus Attacks
Require frequent updates
Incase of Loss/Theft of Laptop, everything stored in it gets lost
Figure this – What if your computer acts just like a web browser? and you can forget about the software that powers your computer and all the functions performed by the softwares would now be performed through the web! And all that information that used to be on your computer would now be on the cloud of connected computers i.e internet.
This has been the kind of vision that technology biggies around the world have been foreseeing since mid 1990s, the time when web emerged.
The latest company which is trying to turn this vision into reality is Google. Last week, Google said it was working on a new OS, that will link users to the cloud. But unlike traditional operating systems like Microsoft Windows, Google's Chrome OS will do nothing more than ensure that its web browser runs well and fast on your machine.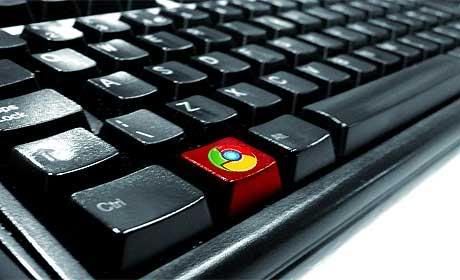 Much of the computer world is inexorably moving towards "cloud computing" which could greatly simplify the way we access and process digital information.
Advantages of Cloud Computing
No more pesky software installations
No more configuring programs
No more backups or upgrades
Easy file sharing through the web
Anywhere access to files just by using any device having a web browser
However the concept of Cloud Computing is not new. People have been using services like Hotmail, Facebook, Orkut, Twitter for years which live completely on the Internet.
Now, despite Cloud Computing's merits, the old PC world will not be washed out completely so easily. Here's why
Microsoft Windows still powers 90% of the World's Computers
Microsoft Office is used by more than 450 million paying customers.
Some softwares such as 3D Games/ Graphic Editing Softwares require high computing power which can't be accessed through a web browser
Privacy Concerns –> People wouldn't want to put so much of their personal information online
Also, for millions of consumers, the possibility of trading their old PC for a sleek, simple device that uses a web browser to do just about everything they would want is increasingly close. Technology forecasters are waiting for someone to put together the right combination of software and hardware.
That's what Google is hoping to do with its Chrome OS, which will be available next year.